Project Description
French Antique Vintage Cherry and Burr Elm Vaisselier, Dresser C 1775.
A lovely period cherry and elm Vaisselier, Dresser, dating from C 1775. Originating from the Brittany region of France, this wonderfull original piece has been built by the ebiniste, from the indigenous timbers of the area.
The top and drawer fonts are made from elm, with the door panels being in burr elm. The door frames and the base are made from cherry, with the back bottom and drawer carcassing being in tulipwood. The rack is made from cherry, elm and tulipwood and is original to the base, which is rare, as there are so many "marriages" on the market.
The steel hinges and escutcheons are original and the style is typically of the Brittany region. The steel knobs are a later edition, as it would originally have had locks with keys on the drawers, however the knobs make it far more practical for modern day usage.
All in all a wonderfull original antique vintage cherry and burr elm vaisselier, dresser, with a lovely patina and perfect overall dimensions.
Dimensions: Height 205 cm. Width 147 cm. Depth 52 cm. Height of base 96 cm.
Price: £ 2370.00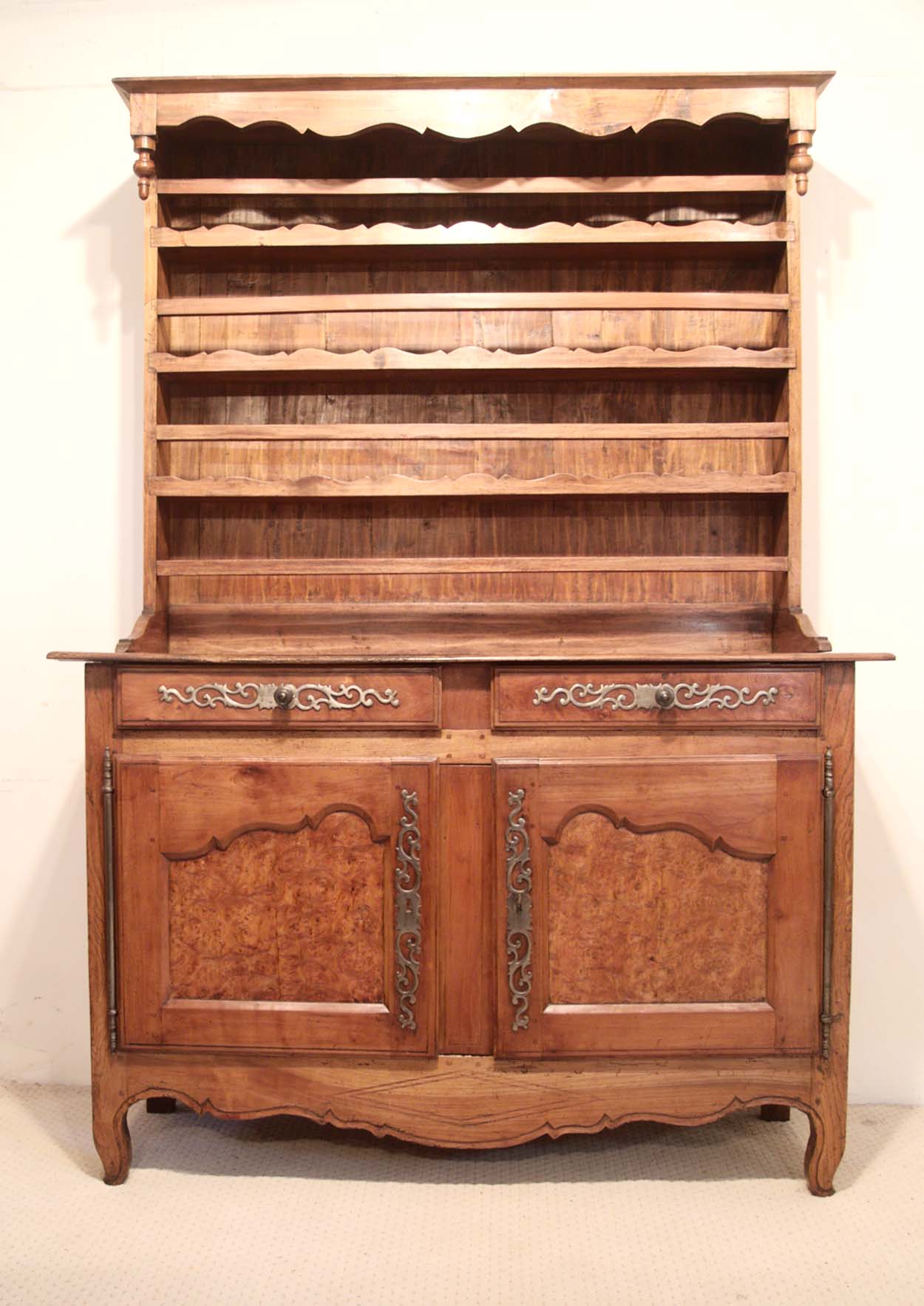 If you require more information on this item of furniture please use the form below